Mikhail Bulgakov
That marvelous stars on Ukrainian sky! I′ve been already living in Moscow for about seven years, but I′m still longing for home. I happen to feel sick at heart so much that I would take the first train to go there… to see the steeps covered with snow once more. Dnieper...There is no such a beautiful city like Kiev."

Mikhail Bulgakov is the writer, author of world known novel «Master and Margarita».

He was born in Kiev in 1891. His father was a teacher in Kiev Theological Academy, and both of his grandfathers were priests. Bulgakov was named in the honor of Archangel Mikhail — the patron of Kiev. Looking for better lodging his family had changed apartments almost every year, untill they settled down on Andreevskiy spusk, 13 — nowadays this house is the museum of Mikhail Bulgakov. Mikhail Afanasjevitch had been living on Andreevsky spusk for twelve years. Up to 1919 here lived his large family, which became known as Turbiny family, later he rent here a room with his first wife Tatiana and then practiced as a doctor in a cabinet with the odious door-plate «Venereal diseases and syphilis».

When the Voluntary army of Whites entered Kiev in 1919, Bulgakov was mobilized and left Kiev for Northern Caucasia as a military doctor. In Vladikavkaz Bulgakov started to write his novel «White Guard» about the tragedy of civil war, which took place in his native city — Kiev.

Having lived in Vladikavkaz for 2 years, Bulgakov left it for Moscow - he was going to make the career of a writer. His creative life was difficult — permanent attacks of critics, refusals of publications, and exclusion of his plays from the theatres repertory. Even official appeal to Stalin and Soviet Government didn't give result - the novels of the writer were prohibited to publication as before. Earning his living by text translations and libretto writing for Grand Theatre in Moscow Bulgakov started to write his most famous novel — «Master and Margarita». He had ended it one month before death. Being mortally ill, last chapters Bulgakov had dictated to his wife.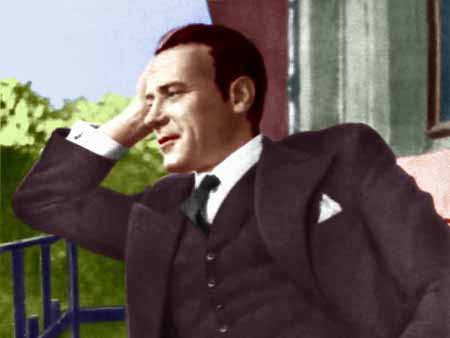 Kazimir Malevich

Kazimir Malevich — painter and designer, author of famous "Black square", abstract art founder.
Kazimir Malevich was born in 1879 in outskirts of Kiev. His father worked as a manager on sugar-refinery and his job demanded frequent changing the place of living — Malevich has spent his childhood in Ukrainian villages surrounded with sugar-beet fields. Once father took little Kazimir to Kiev and boy had saw in the shop window a painting with a girl that peeled potatoes — this was his first meeting with real painting. When Kazimir was 15 his mother presented him a box full of paints. From that time he didn't left the brush - in the age of 17 he entered Kiev painting school, in 1904 left Kiev for Moscow - to study painting.

During all his life Malevich several times intended to move to Kiev. From 1926 soviet government started to persecute him as "mystic and formalist" — after slashing article in newspaper "Leningradskaya Pravda" Malevich was dismissed from the headmaster position of Modern art investigation Institute.

He escaped to Kiev, were he worked in Art Institute in 1928-1930 years. But government treated him with growing suspicion — Malevich personal exhibition in Kiev in 1930 was strictly criticized and some months after painter was arrested and imprisoned for several weeks in St. Petersburg. In the end of life Malevich got into atmosphere of social isolation and died after severe illness in misery in 1935.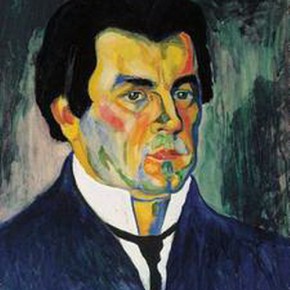 Serg Lifar

Serg Lifar or "ballet guardian angel of XX century" as he was called is the outstanding dancer of past century. Lifar was born in Kiev but soon immigrated to France but till the end of his life he dreamed to come back to Dnieper banks, to the land of his youth and childhood. And on his grave on Paris cemetery he willed to write only 4 words "Serg Lifar from Kiev".

Serg Lifar was born in Kiev in 1905 in wealthy family of state official. Already in his childhood Lifar sang in a choir of St. Sofia Cathedral, played the violin, attended the piano class in Kiev Conservatory and ballet school of Bronislava Nejinkskaya. When Nejinskaya immigrated to Paris she invited to the troupe her best pupils - Lifar was among them.

Self-denying work and fanatical love for dancing very quickly made from modest and curious young man the lead dancer of "Russian Ballet". Already in 1929 Lifar became the head of "Grand-Opera" troupe. More than 30 years Lifar worked in this theatre - as a stylist, choreographer and pedagogue. Serg Lifar founded Institute of choreography in Paris, introduced the course of dance theory and history in Sorbonne, was the head of a Dance University and honorary president of the National dance council of UNESCO.

Ukraine and Kiev remained Lifar dream till the end of his life. "Even beautiful and brilliant Paris could not make me, the kiever, to forget my wide and majestic Dnieper" - he said. When Charles De Gaulle rewarded Lifar with a Legion of Honour and offered him to become a citizen of France, Lifar answered: "I'm Ukrainian and I'm proud of that". He was person without citizenship, because he could not disown his roots, ancestors and the land, were he was born. Once Lifar came to Grand Opera in vyshivanka (national Ukrainian dress), and then shared his dream: «I want to come back to Ukraine. Unfortunately nobody knows me there, and here in France everybody forgot me."

For all of his life Lifar only once visited Kiev - in 1961. After his death his wife handed a gift to Ukraine - the most valuable treasures from his own collection - the Legion of Honour, Golden Pointe decorated with diamonds, his stage suits and sculptural portraits. Nowadays the ballet of Lifar is back to Ukraine - already 10 years dancers and choreographers from all over the world came to Lifar International contest and festival "Serg Lifar de la Dance" in Kiev.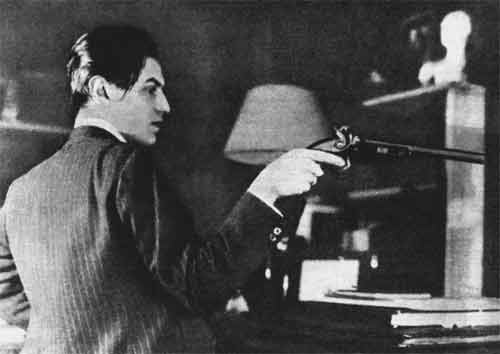 Golda Meir

When the word "greatness" comes to mind, Golda Meir comes immediately to the forefront. Her commitment to her land and to her people was the paragon of human dedication. Her complete involvement, tempered with love, fired by fierce devotion, caused the world to know that she was a true mover of mountains. Though born in Kiev, Russia, she moved to Milwaukee, Wisconsin with her family in 1906.

In 1915, she joined the Labor Zionist Party. In 1917, she married Morris Meyerson and they moved to Tel Aviv (then Palestine) in 1921. Later they became the proud parents of Sarah and Menachem. Eighteen years ago today (March 7, 1969), Golda Meir was nominated by the Labor Party to be Prime Minister of Israel. She held this esteemed position until 1974. Before Golda Meir became Prime Minister, she was the Foreign Minister for Israel from 1956 to 1965, During her time as Foreign Minister, she had the opportunity to work with the cooperative agricultural and urban planning programs between Israel and Africa.

Golda Meir was very proud of her international, as well as domestic work. After this time she became the Secretary General of the Mapai Party. She was Minister of Labor from 1949 to 1956, a position which was her personal favorite, for she had the time to work with and for the people. Always concerned with her people, Golda Meir, working with the Labor Movement, attended the Zionist Congress in Geneva in 1939, to help ensure protection of European Jews. She was greatly saddened to discover that many Europeans were not as caring as she thought they might be. In 1948, she was part of the People′s Council signing the vital proclamation establishing the State of Israel. One of the hardest days in the life of Golda Meir was October 6, 1973 - the beginning of the Yom Kippur War. It was a great tragedy for Golda Meir.

In June, 1974, Golda Meir retired from political life. Dates and positions do not begin to explain the lasting positive influence of Golda Meir. She is still deeply loved today by her people and by millions more throughout the world. Her dedication to her country and her personal concern for all people are legendary. Whatever Golda Meir did, she did for the people. If Greatness is given a name, it surely is Golda Meir.